Mixing Monitors at Middlewest Fest
On September 10th I mixed monitors for MiddleWest Fest inside the Egyptian Theatre.  The theatre just had a renovation over the summer putting in a new P.A. system and getting 6 brand new D&B M4 monitors and let me say those monitors sounded awesome.  The monitor desk wasn't anything special it was a SoundCraft and I don't remember the model but it only had 4 aux mixes, more on that later.  Mics were pretty light only have a choice of SM 58 or Sm57 and one Beta 52.  The day went perfect mainly because of those wedges, they were really loud and you didn't have to cut much out them.  Here is a picture of all of the bands that played that day.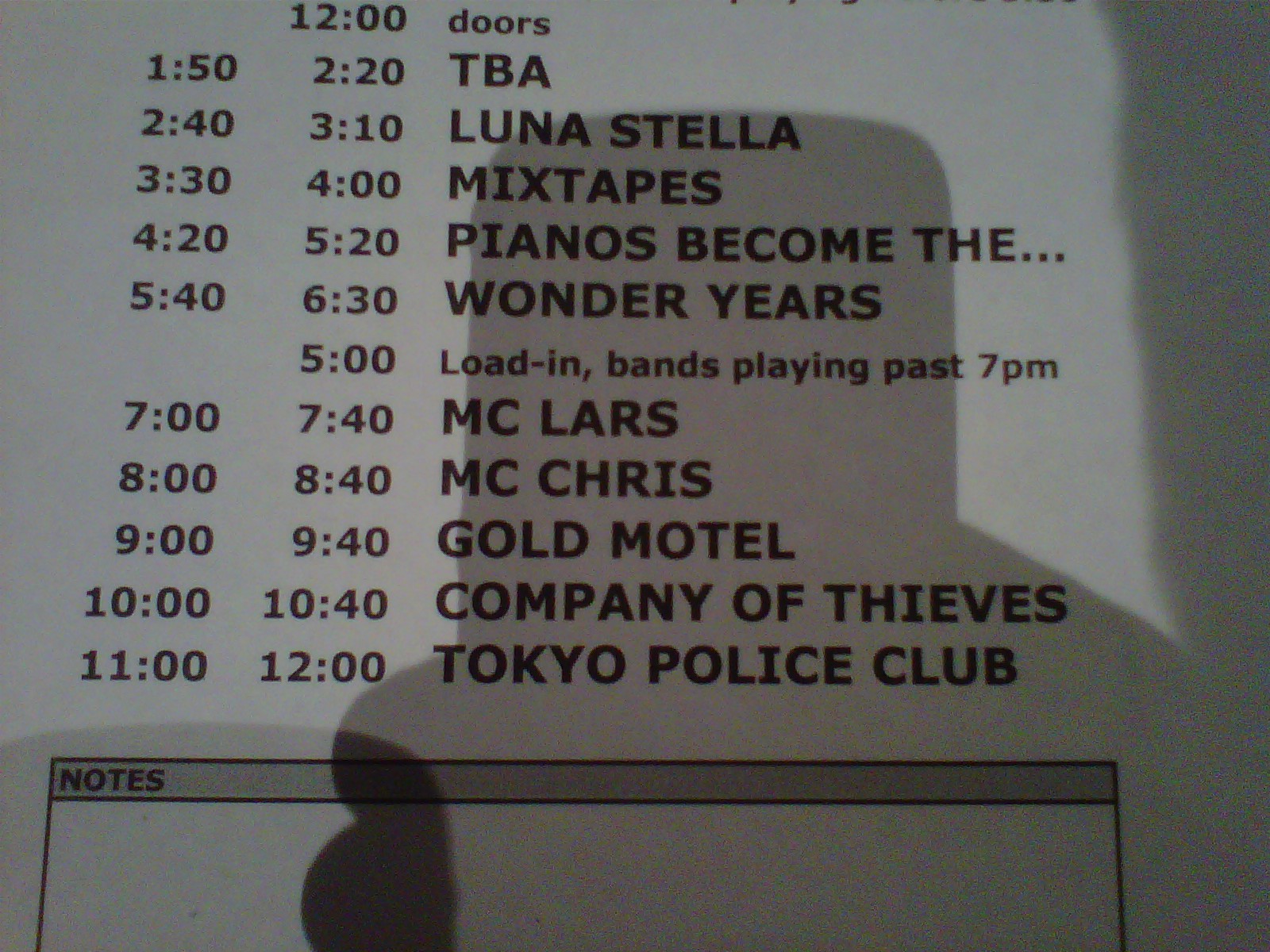 During the MC Lars set, his microphone abruptly sounded like a telephone and started feeding back randomly.  I ran out and swapped out eh SM 58 and when I grabbed it, it was dripping wet….. gross. Decided that the substance, whether it was sweat or spit, shorted out the microphone. Here is a pic.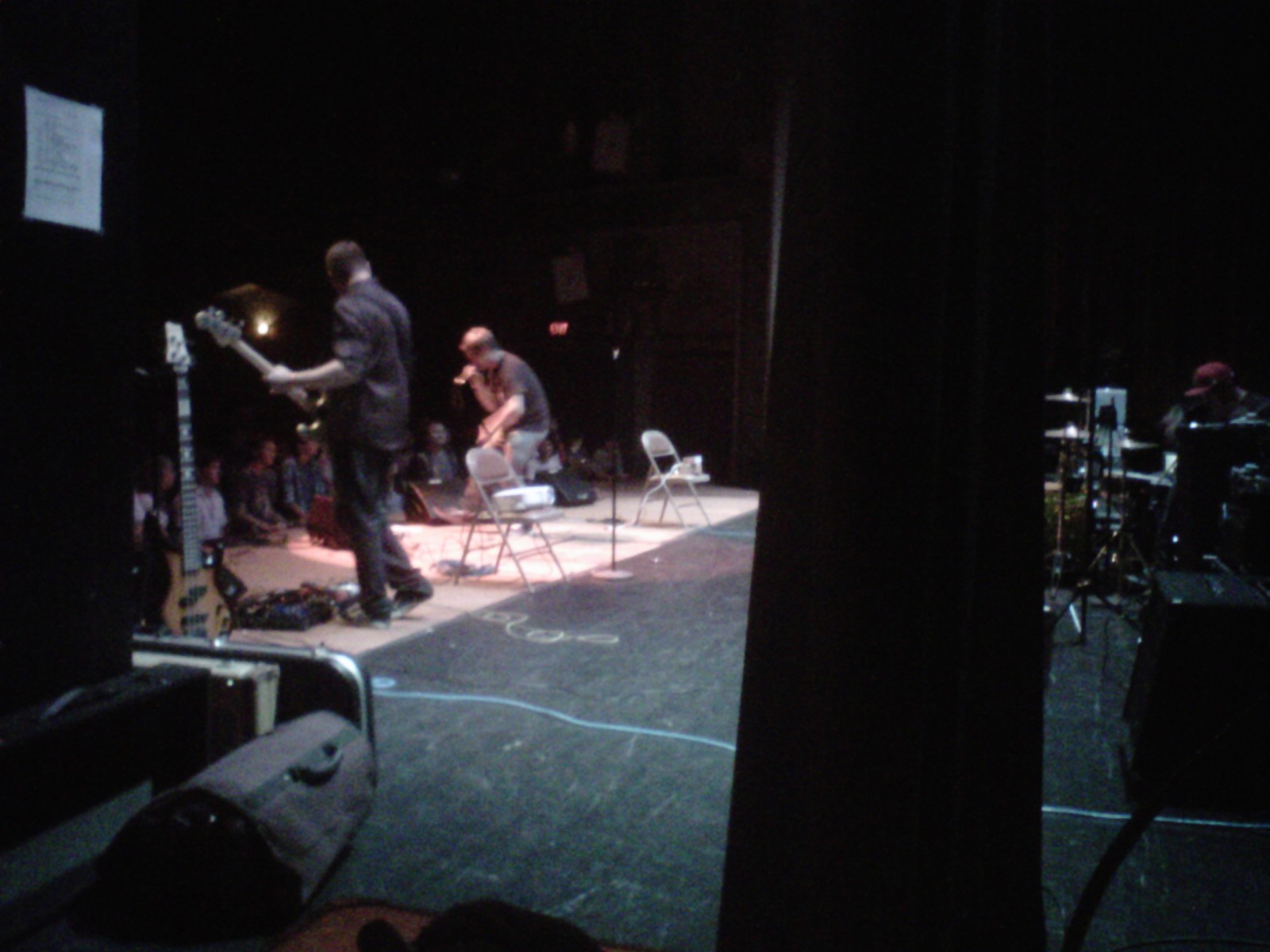 MC Chris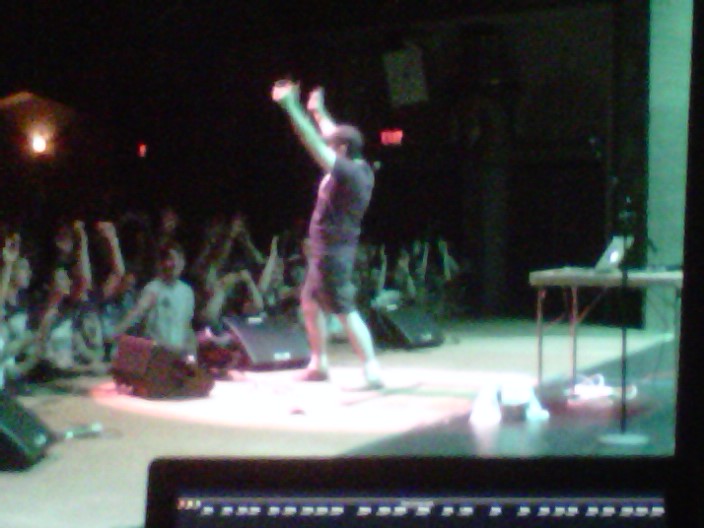 Company of Thieves was interesting because they wanted 5 mixes, one being an in-ear mix.  I just hooked up their in-ears to my main mix output and called it a day.  It was interesting to mix given that I could not hear it.  But everyone all day was happy and it was a fun gig.  Here are the rest of the pics for the day.
Company of Thieves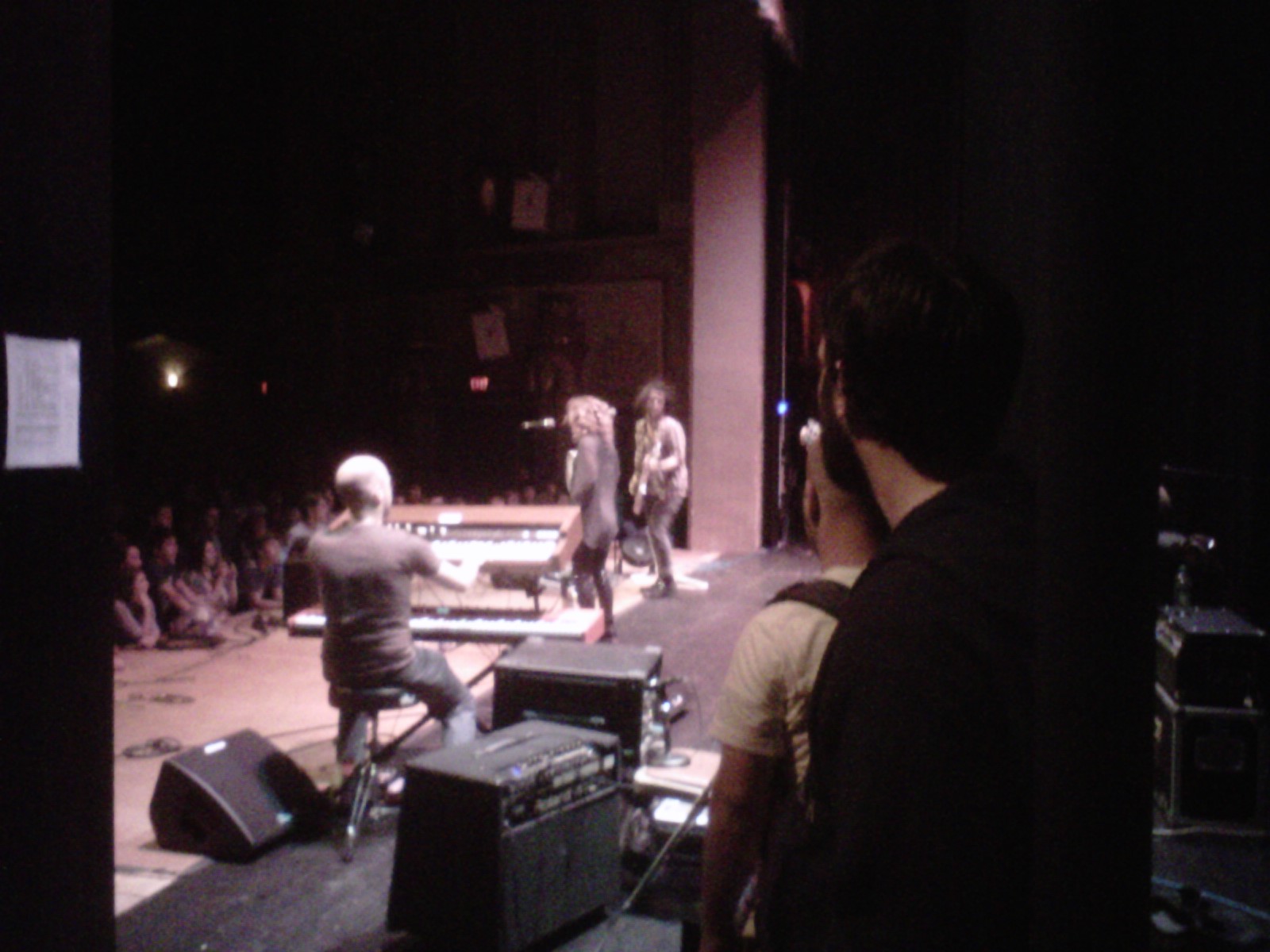 Wonder Years